Blocks made of foamed concrete are a very popular masonry material. Due to the relatively low prime cost, construction of walls of these blocks is much cheaper than that of brick and even gas concrete blocks. Foam concrete block production requires inexpensive equipment and readily available raw materials, so they are often made in peridomestic environment.
Low price for foam blocks work traditionally attracts owners of country houses for construction of exterior and interior walls of low-rise private houses. When installing interior partition walls in commercial properties there are often used concrete blocks too. Thanks to good heat insulation and soundproofing properties, as well as the relative resistance to moisture, they are suitable for many different types of premises.
From the point of view of labor costs for laying concrete blocks, they are relatively low due to light weight of the material and easiness of its handling. Ready blocks are freely cut with a hacksaw. A professional contractor is able to carry out an extensive amount of work in a few days from this simple and easy to use material.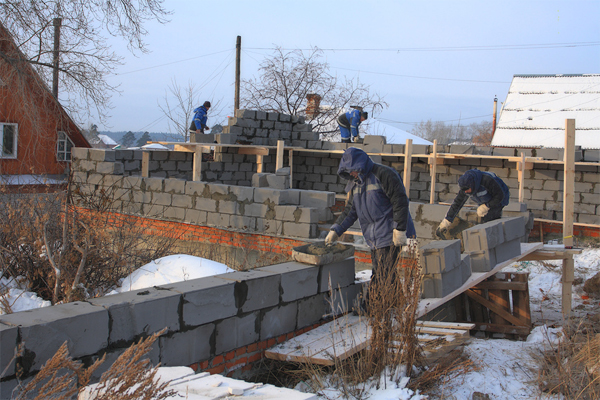 Int-Ext Company is professional contracting company rendering foamed blocks installation services along with other types of construction work.
We are favored for:
official setting up of partnership, contractual responsibility for the quality and timeline, using bank wire transfers, delivery and laying of blocks;
low cost for foamed blockwork;
readiness for any related construction work.
Examples of our work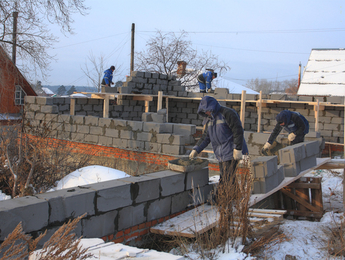 Request for Proposal
A request sent to Int-Ext company will not remain unanswered. We will quickly analyze it and get in touch with you to prepare a proposal as per your request. Please fill in the form below.