Selection of air conditioning systems for large sites with many rooms often presents a challenge in terms of the most preferred way. However, if the building square footage exceeds 500-1000 sq/m, the best solution is installation of chillers.
System characteristics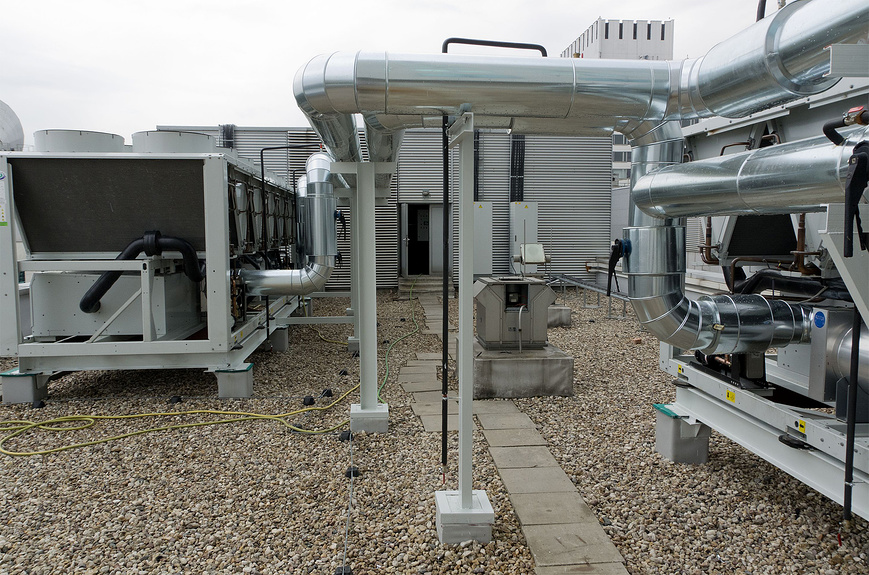 Chiller fan coil is a centralized air conditioning system. It's main feature is that the refrigerant, used here, is not freon, but common water or water with addition of ethylene glycol, so as not to pour water in winter time, or if year-round work of air conditioning system is required. The system includes the following components:
chiller - a powerful refrigerating unit, which prepares (cools) water;
pumping station - includes pumps (at least 2 units), expansion tank, storage tank;
pipeline network, through which the chilled water runs from the chiller to the fan coil with the help of a pump station;
fan coil units - internal blocks of the system, consisting of a fan, heat exchanger and filter, carrying out heating or cooling of the indoor air to the desired temperature.
System advantages
Installation of chillers in a large area facilities guarantees certain benefits, such as:
the building appearance is not spoilt due to the lack of outdoor units on the facade;
in case of connecting additional elements and a device, capable to heat water, the system can be operated all year round, regardless of the outdoor temperature.
Installation stages
Installation of chillers is carried out in the following stages:
designing of system with selection of the chiller with required power, optimal design and functionality;
preparation of the foundation base or frame on which chiller will be mounted, as a rule, removing it outside the building, to the basement (chiller with external condenser) or on the roof;
installation of chiller (often using a crane);
connection and start-up of equipment.
One of the specifics of chiller installation is that the number of system users can be increased gradually, selecting various fan coil units for different rooms (floor, wall, channel, etc.).
To ensure the efficient work of the system and proper performance of its tasks, it is necessary to correctly choose and mount all the units and components. That is why installation of chillers should be performed exclusively by professionals.
Call us, and we will find and call to life the best solutions possible in respect of prise and functionality.
Examples of our work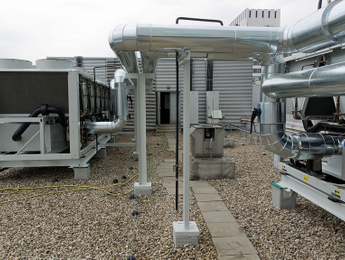 Request for Proposal
A request sent to Int-Ext company will not remain unanswered. We will quickly analyze it and get in touch with you to prepare a proposal as per your request. Please fill in the form below.